Law data that enhances your capabilities.
Introducing the OpenLaws API
Register for API Access
Identify and validate citations, check GPT/LLM output validity, show legal text for citations in your application using our API.
Comprehensive law text data for risk and compliance use, legal analytics, LegalTech and RegTech SaaS, Generative AI, machine learning, NLP, and Natural Legal Language Processing (NLLP).
With the OpenLaws API, your team can:
Don't see your challenge? Talk to us about what legal APIs can do for your team
See the regulation's text in context of your risk questionnaires and compliance requirements
Show statute and regulation text inside your Governance Risk Compliance (GRC) or Integrated Risk Management (IRM) systems
Deep-link legal citations to the current law's text and add authoritative government website URLs
Provide up-to-date, validated legal data for prompt engineering, LLM fine-tuning, and Natural Language Processing (NLP) and machine learning projects
Query historical versions and redline difference from current codes and regulations (currently available for Federal laws only)
Identify and validate malformed legal citations in your documents, spreadsheets, and databases
50 states
along with District of Columbia and Puerto Rico
3,749,008
Sections of law tracked
100%
Coverage of Federal statutes and regulations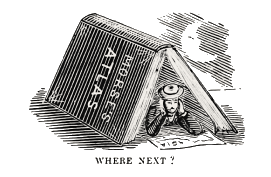 About OpenLaws
OpenLaws, the OpenLaws API, and OpenRegs are products of OpenLaws Public Benefit Corporation, a CivicTech innovation studio. Backed by a deep understanding of legal text and government technology, we've set out to solve a fundamental problem: there has to be a better way to navigate the law. That's why we're committed to building frictionless, equitable access to the law for everyone.
Although U.S. law is in the public domain, it's forever frustrating to discover regulations that are inaccessible due to paywalls or a difficult-to-search state government website. As technologists working in the federal government, we've recognized the need for intuitive, accessible legal tools.
Over the last two years, we've conducted multiple rounds of user research with attorneys, compliance professionals, and law librarians to understand their needs. We've painstakingly transcribed scans of laws, studied how legal research tools fall short of risk and compliance needs, and carefully considered design and readability – all to build OpenLaws, a powerful legal resource for all.
We're always looking for feedback to optimize OpenLaws and OpenRegs as a comprehensive resource for legal and compliance professionals across every industry. Have a challenge that makes your job harder?